Is a Lumber Town built in 1854 and founded by Langdon Hubbard. His descendants are keeping history alive.
Museum Location
The museum is located on M25 half way between Port Austin and Port Hope Michigan, on the "Tip of the Thumb". Huron City had its start as a lumber town in 1854 founded by Langdon Hubbard. His descendants are keeping the history alive caring for the buildings and the things he left behind through the William Lyon Phelps Foundation.
Museum Hours
The museum is open for guided tours on Fridays and Saturdays in July and August from 11:00 AM to 4:00 PM. Cost is $10 for adults, $5 for children over 12.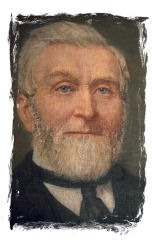 The Huron City Museums are owned and operated by the William Lyon Phelps Foundation, a private, charitable, tax exempt organization founded in 1947 by Charles A. Parcells, Sr. (1888-1948) to commemorate the teaching, writings and life of Yale professor of English, William Lyon Phelps (1865-1943).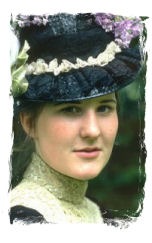 Mission of the Museums
The Huron City Museums exist to preserve, display and present the buildings, collections and grounds of Huron City Village and the House of Seven Gables as historical museums, which are open to the public Fridays and Saturdays in July and August.
Profile:
A board of four trustees directs The William Lyon Phelps Foundation and Huron City Museums.
Members of the Association of Small Foundations, Museum Association, Port Austin Area Chamber of Commerce, Port Hope Chamber of Commerce, Friends of the Octagon Barn, and the Port Austin Area Historical Society.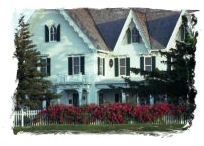 Seven Gables Victorian Home and Tour
The house of Seven Gables, a beautifully preserved Victorian home, sits on a bluff overlooking Lake Huron. It was named by William Lyon Phelps, for the house of the same name in the Hawthorne novel. This is the third house built on this site. The forest fires of 1871 and 1881 destroyed Forestview and Lakeview, its predecessors.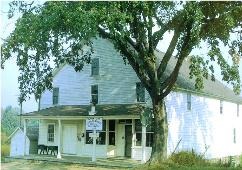 General Store
The 1881 fire ended Langdon Hubbard's lumbering trade. His $8,000 home - Lakeview, 100 head of cattle, the dock and everything else he owned were destroyed. Langdon had lost an estimated total of $250,000 ($4.7 million - converted from 1881 to 2005 dollars) in the two great fires.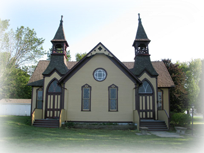 Church
This was the first Huron City Church to be built on this site. Unlike other structures in Huron City, the church did not burn down. Langdon Hubbard donated the property in 1882 and the church was built in 1883. Prior to building the church, the Methodists held their services in the Community Inn.